Welcome to Flex Title Company. We are excited to earn your business!
Whether you're buying your first home or selling your fifth investment property, every closing is our number one priority. We are your trusted partner through the entire process. With our 24 years of experience and integrity to match, we promise a high level of customer service, a friendly and professional environment, and so much more. By approaching every situation with a solution-driven mindset, we are able to make your real estate transaction as stress-free and efficient as possible.
We at Flex Title want to ensure your experience with us is impeccable. We provide peace of mind while providing escrow and settlement services. We understand each transaction is unique and we are committed to providing a simple and straight forward approach to ensure a smooth process from start to finish and everywhere in between. Customer satisfaction is our number one priority. From Administration to Leadership, our team offers decades of high quality experience. We are knowledgeable, dedicated, and positively excited to make your experience with us exceptional. We believe in creating a culture that not only shines through the transaction, but also shines out in the community.
Our knowledgeable team is here to answer all your questions.
Instant Estimates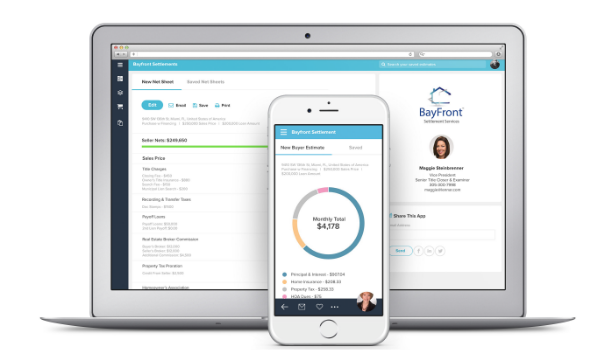 We make your life a lot easier, whether you're on the go or in the office, Our FREE app allows you access to Title Quotes, Seller Net Sheets, Loan Estimates and much more.